Updated 03/18/2017 1205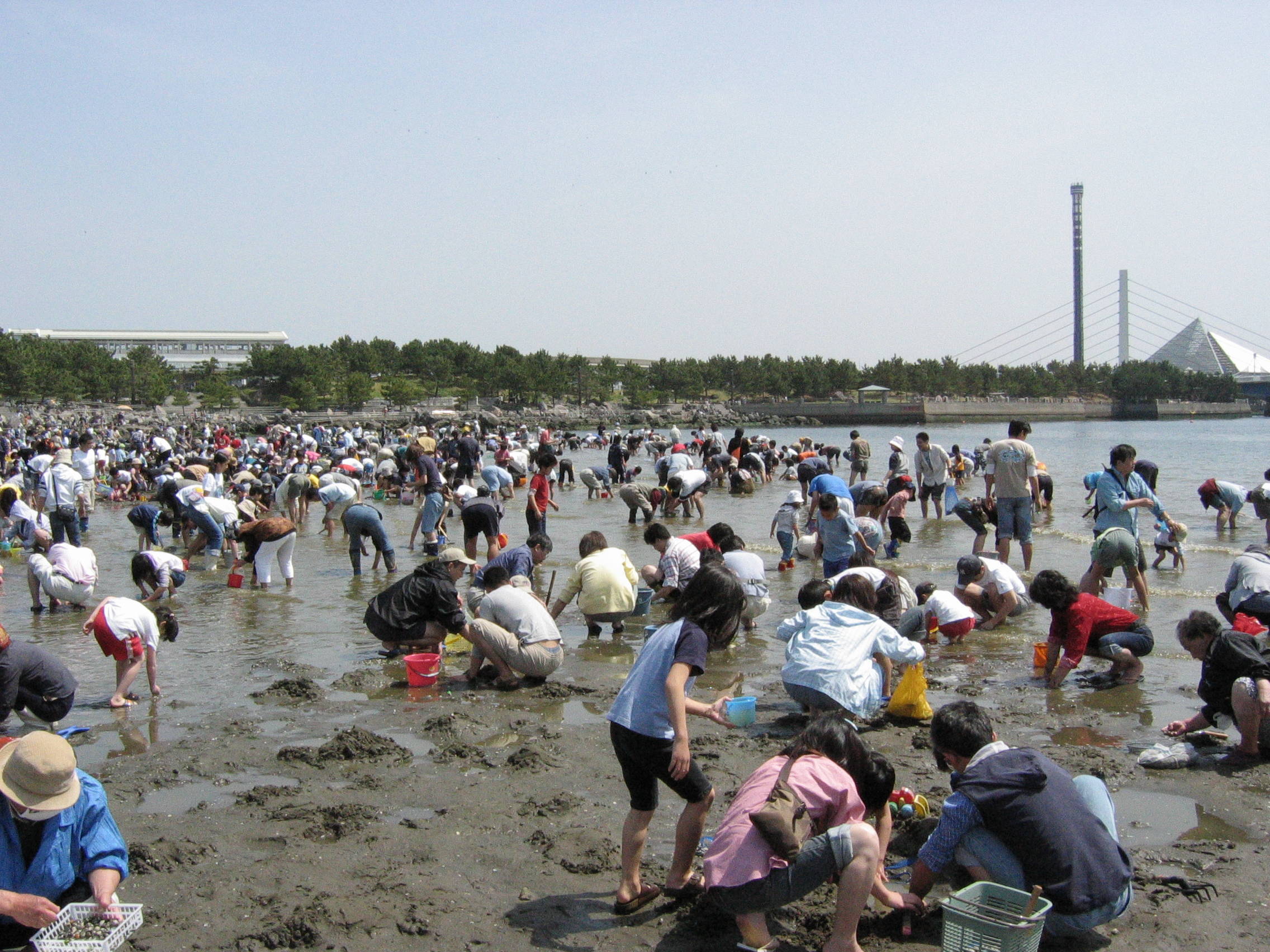 Let's go Clam Digging at Yokohama Umi no Koen!!! Enjoy a day at this man-made 1 km wide beach digging for clams and along with a picnic lunch. We'll arrive just in time to dig for clams for 4 hours during low tide (1214) which during this time, we'll have a picnic. Other activities available: Beach Volleyball, soccer, beach combing, walking, sun bathing and so much more.
There are 4 clams that you can get. Clams must be 2cm (3/4") or larger and you can keep up to 2 kg (4.4 Lbs)

Asari (Manila Clam) this one is very easy and plentiful. 

Shiofuki (Trough Clam)

Kagamigami (Geoduck)

Mate (Razor Clam)

You will need the following equipment

A net to hold the clams in. Use both while you are digging and putting them in the cooler. 

Clam rake. Rake can be no wider than 7cm (2.75 ")

Clam rake with basket. Don't need, but is nice.

Bucket to hold clams in. 

To. hold your beer and other cold items while digging. Use to transport clams home

If you have or wear shoes that you don't mind getting salt water and sand in. 
We have some equipment you can use on first come first served basis. 
   Schedule    
Depart Zama 0700, arrive at Umi no Koen 0830
Set up and start digging 1000 - 1400
Cost: $25 for lunch 
          $20 for transportation (14 spots available). Pick up on Zama or Atsugi. Other areas are possible for small fee. 
          Transportation on your own. Parking 1550 yen, tolls from Zama, about 1600 yen round trip. If come by train, get off at Uminokoenshibaguchi station. 
Fill out form below to register.